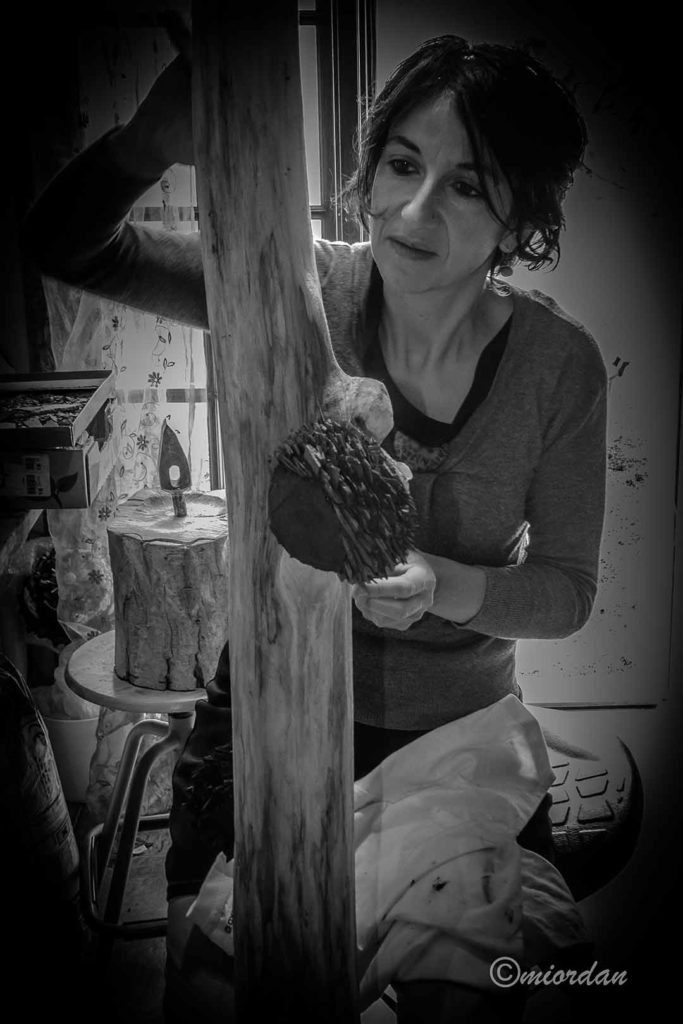 Plastic / mosaicist.
I was born in Spring 1972 in Essonne. I was brought up in a family of craftsmen, creators and raised in an Italian culture. Very young, I observed the gestures, the materials, the tools …that is how I experiment and create since my young age. Very quickly attracted by material and materials (wood, stone, glass, porcelaine, slate, marble…), volume and image, I decided to enter an academy of arts (EFET in Paris) in 1995.
A year later, in 1996, I exposed my work for the first time at the Autumn Exposition of Bièvres in Essonne.
In 2007, I decided to learn to link creation and feelings, that is when I followed a formation of initiation of art therapy alongside an art therapist in Paris.
At the same time, I continued exploring my own researches and worked as a plastic / mosaicist and ceramist artist.
In 2007, I validated a formation of mosaicist which enabled me to find my passion for art, the mosaic and the sculpture.
Since 2016, I have the great pleasure of being among the elite of Les Ateliers d'Art de France.
Today, I have the sweet pleasure of living and creating in my own workshop/art gallery within the walls of the old city of Guerande.
You can see inside a whole range of creations : from creating delicate and precious jewels, to decoration of grand luxury, from indoors to outdoors sculptures.
Since 2010, I work on a theme : « When life is a tree, each day is a flower ».
It is this link, this dialogue between man and nature that I wish to convey through the sculpture and the mosaic.
My researches are done for the purpose of translating through sculptures, this everyday staging in all of its forms and colors.
Those colors, movements, volums, rythms, game of shadows and lights are put together in order to express and reveal a universal and intimate story. Indeed, this work, rich from its diverse fragmentations, falls within the mosaic and contemporary sculpture. It offers a new way of looking at all the questions and human turmoils in the face of nature.
The materials, which I use, marble, slate, porcelaine, golden leaves, glass and wood appeal to the return of the mineral nature of the world which exists since the end of time.
This execution is the result of emotions, perceptions of human feelings and nature in its whole, in a new era, today…